About Us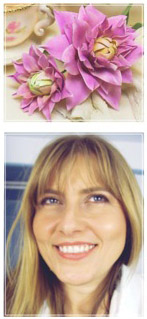 Founded by celebrated artist, pastry chef, and designer, Elena Shumskaya; The Fine Art of Cakes has been providing a unique combination of art, cake, and fantasy to the New York tri-state marketplace since 1994, delighting the likes of Donald Trump; former Editor in Chief of Vogué Magazine, Andre Leon Talley; and actress Bette Midler.
The Fine art of Cakes creates personalized, original works of art for weddings and special occasions, which are 100% edible and 100% delicious!  From intriguing designs that are refreshingly clean and simple, to incredibly detailed and elaborate works of edible fine art, our cakes are made from the utmost of focus.  Every intricate detail, including taste, is custom-tailored to your imagination into sweet perfection.  Only the most refined ingredients are used in our modern approach to the richest of old-world European recipes.  Our work is dedicated to inspire and entertain; to create a truly exquisite experience for all of your senses.
As a cake designer, Elena's specialties are exceptionally photorealistic Trompe L'oel (Fr: "deception of the eye") cakes – story-telling, conversational center pieces and couture wedding cakes.  Elena's creations have been repeatedly awarded Best Artistic Design and Best Taste by The Cake Boss, Silvia Weinstock, and many other professional dignitaries.